So we've been slacking on our music wrap-ups but the squad has been going hard making all kinds of incredible art:
City Yard Music dropped a crazy posse cut produced by Grubby Pawz "Million Dollar Meetings" featuring bars from Haze, Kadeem, SPNDA, Estee Nack, Codenine, Chronic Tone & JuneLyfe. Go cop the single!
Spectacular Diagnostics dropped "EN GARDE" feat. AL.DIVINO & ESTEE NACK:
ESTEE also dropped TWO Volumes of Mini Mansion Dust and a gang of singles and loosies:
"7UP" featuring ESTEE NACK produced by Illah Dutch:
ESTEE NACK X Haze X Paranom's 'LA TRIPLETA' is also now available on soundcloud:
Asun Eastwood dropped "Wing Stop" also featuring ESTEE and produced by Uncle D.O.E:
And finally, KVMI produced "KRASHDTESLA", again, featuring ESTEE NACK:

The homie HiFadility has been releasing singles from his forthcoming project 'Elemental', with the latest "Peace":
Wicked proud for HighKeyRandom's album 'LOVE PARADE'. The homie is headlining his first show Nov. 5th so make sure you come out and support! (See Events wrap-up at end of post for full details).
Also repping HKOD, TEELUXE dropped a new single "Talk SHIT". Catch her interview with BANG Radio at the end of the post.
In case you missed it, Paranom dropped a few singles including the BUSTED FUSE produced "Strengths Epiphany":

Also "Sigils And Memories" produced by Dot-Com Intelligence:

Al.divino got a new project 'SHORTYFLY(ASILENTSHORTFILM)':
Magno Garcia dropped a collabo with Estee Nack and King Author 'Mini Mansion Marioneta':
Sullynomad dropped "Sauté Hand" featuring Codenine produced by Klever Skemes off the 'Garcon' (LP):
Lord Juco & Haze released "Necessities" produced by ECTO-84:

BoyCott Blues, one of the most slept on in the city finally let some new music go a couple months back with "Coupon" and "Pastor EL":
BANG Radio
We've had some great guests on BANG Radio including Teeluxe and Brandie Blaze, two of Boston's fiercest MC's. Stay tuned for more episodes coming real soon:  
Events
The fam Bakari J.B. has a new series going at the Mad Music Mill. The next installment features Junelyfe and Vylette: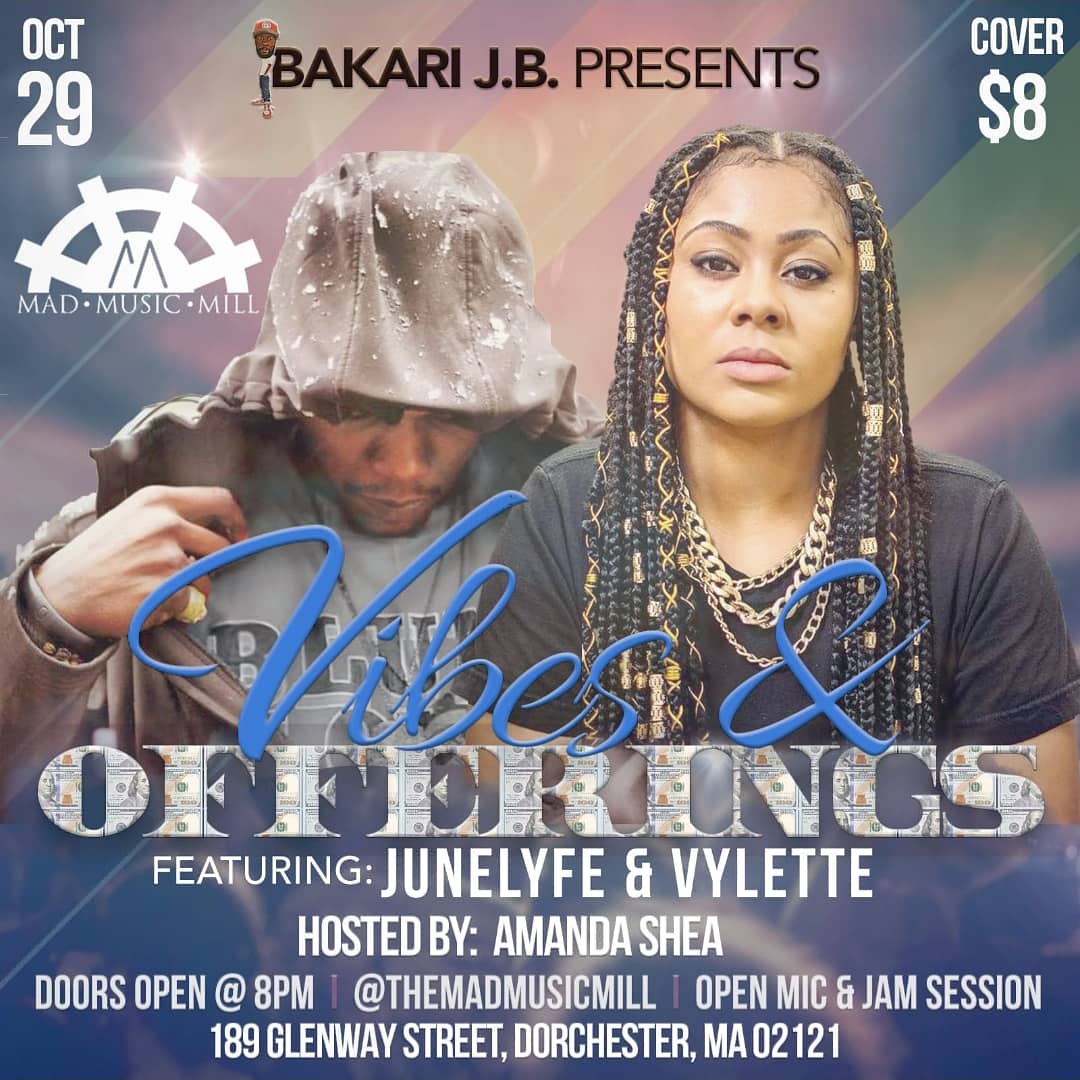 HighKeyRandom's first headliner, also featuring the whole HKOD squad!
Frandy Suero has an art exhibition 'Hajime no. 1' opening on 11/16/18:
Last but certainly not least, we are excited to announce call for art for our forthcoming Priority Made Sticker Show. Now Accepting Submissions! Submit online >